2014 Cinsaut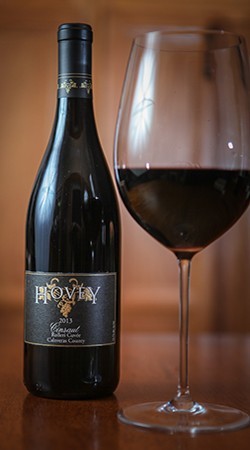 The nose: rose petals with a slight leathery nuance. Taste: ripe strawberries with light oak and vanilla; subtle toastiness.
Wine Profile
Tasting Notes
The 2014 Cinsaut is produced from grapes grown on the Rolleri Ranch Vineyard between Angels Camp and Murphys. Our Cinsaut is very aromatic and spicy with similar flavors to Pinot Noir. The wine was fermented in small bins and "punched down" twice daily. After pressing, it is gently racked into small 59 gallon French and American Oak barrels for 18 months of aging. This wine will age gracefully for 3-5 years. Alcohol 13.7%.
Vineyard Notes
These French Rhone grapes are planted right above the Viognier at Rolleri Vinyards. They thrive in the hot days and cold nights where the grapes have a long hang time.