2016 C2 White Blend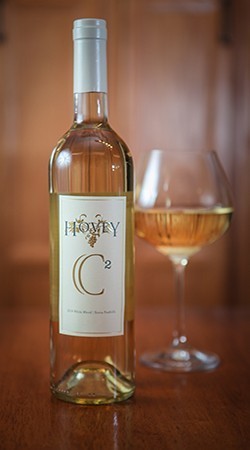 Our latest version of our white blend features Albarino (50%), Viognier (25%) and Verdelho (25%). Alcohol 13.7%. Light gold in color, on the nose you'll sense green apples, orange blossom, Mandarin orange, honeysuckle, Key lime pie and a hint of basil. On the palate: orange blossom, mango, dried apricots and pink grapefruit with a nice focused acidity. Pairs with grilled salmon, raw oysters, steamed clams, crab and gouda cheese.
Product Reviews
Linda Kilger
(Apr 3, 2017 at 6:50 PM)
Refreshing and light, it's the perfect warm weather white.
Mindy Gleason
(Apr 24, 2017 at 10:19 AM)
Love this white blend. Just paired with some grilled salmon last night and it was excellent.