Contact Us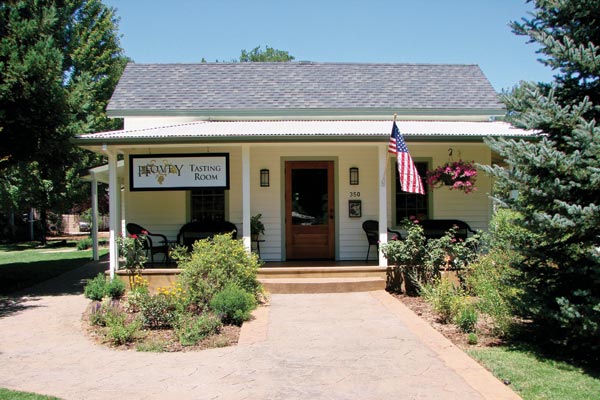 Sit Back, relax, and enjoy.
We are open for Tastings, glass and bottles sales.
Please call 209-728-9999 or email info@hoveywine.com with any questions.
Reservations are encouraged via phone or email (info@hoveywine.com)
Tastings are outside on our lovely lawn, where there is plenty of shade and space is not a problem.
A Host will greet you when you arrive and show you to your table.
We invite you to taste our current nationally and internationally acclaimed wines.
---
Hours
Mon - Thur 12:00 - 5:00
Fri - Sat - Sun. 11:00 - 6:00 **
Taco Tuesdays 5:00 - 7:00 (June - Sept)
** Summer hours - Bottles & Glasses only from 5:00 - 7:00 (May-ish through Sept-ish)
Closed Easter, Thanksgiving, Christmas and New Year's Day
Tastings are available for $20 per person
For large parties (7 or more) reservations are encouraged and a gratuity of 15% will be added to your bill.
Tasting Room:
350-A Main Street
Murphys, CA 95247
(209) 728-9999
tastingroom@hoveywine.com