Contact Us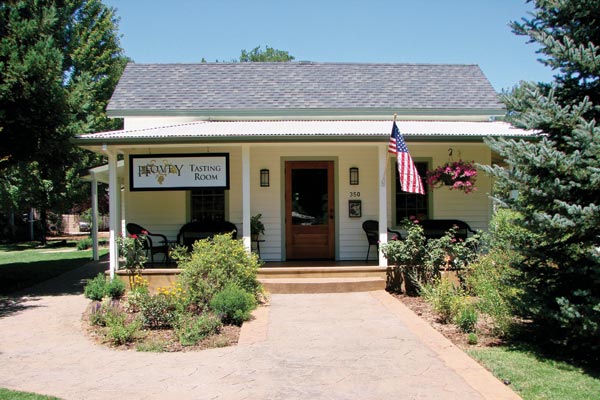 Sit Back, relax, and enjoy.
We are open for Tastings, glass and bottles sales.
Please call 209-728-9999 or email info@hoveywine.com with any questions.
Hovey Winery is following health & safety guidelines issued by the Wine Institute, Calaveras Wine Grape Alliance, and state and local authorities.
Reservations Encouraged via phone or email (info@hoveywine.com)
Tastings are outside on our lovely lawn, where there is plenty of shade and space is not a problem.
A Host will greet you when you arrive and show you to your table.
Staff will be wearing masks, and we have expanded our cleaning processes.
We invite you to taste our current nationally and internationally acclaimed wines.
---
Summer Hours
Mon, Wed, Thur 12:00 - 5:00
Tuesdays Closed
Friday 12:00 - 5:00 (7:00 in Summer)
Saturday 11:00 - 5:00 (7:00 in Summer)
Sunday 11:00 - 5:00
Closed Easter, Thanksgiving, Christmas and New Year's
Tastings are available for $15 per person
For large parties (6 or more) reservations are encouraged and a gratuity of 15% will be added to your bill.
209-728-9999 or info@hoveywine.com
Tasting Room:
350-A Main Street
Murphys, CA 95247
(209) 728-9999
info@hoveywine.com