2017 Isabel Chardonnay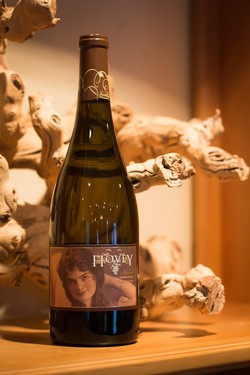 Our signature reserve Isabel Chardonnay is based on the Dijon Clone from the Rorick Heritage Vineyard, located just outside of Murphys, California. Planted in 1974, the vines are own-rooted in schist soils over a limestone bedrock on property owned by Matthew Rorick and his family. The vine age, elevation, and insanely, rocky soils create incredibly low yielding vines with the tiniest of clusters. The Isabel Chardonnay is barrel fermented in 100% new French Oak which gives it a full bodied flavor. This creamy Chardonnay is extremely well balanced by fresh acidity and a grainy texture, with aromas of peach and mango, all rounded off by a long finish.
Wine Specs
Vineyard Designation
Shaw Ranch
Wine Profile
Tasting Notes
The dazzling nose presents caramel and peach, with a plump round taste bringing in herbal honey, spicy vanilla and grains of paradise.
Vineyard Notes
Shaw Ranch, Calaveras County
Production Notes
100% Dijon clone fermented and conditioned for ten months in new French oak (Le Grand) barrels.
Winemaker Notes
This chardonnay is delightful now, and will likely become even more distinctive with as much as five years in the bottle. Isabel Chardonnay is best enjoyed if served not too cold, perhaps around 50F.