2018 C2 Red Blend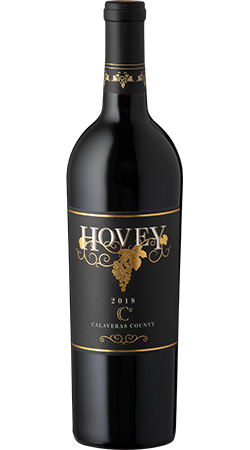 This blend is in the spirit of a Mediterranean red blend with its roots in Italy, Spain and France (40% Barbera, 40% Tempranillo, and 20% Cabernet Sauvignon). It's well-balanced acidity makes it a pleasure to drink, and the blend of three varietals delivers lovely little surprises throughout.
This wine earned a Gold Medal in the 2022 Sierra Foothills Wine Competition.
Wine Specs
Vineyard Designation
Calaveras County
Wine Profile
Tasting Notes
What first hits you is the scent of spice and a subtle earthiness that the Cabernet Sauvignon brings to this lovely party. The first sip is understated, yet elegant with a nice acidity without being too aggressive. As you enjoy that second sip, the black cherry and subtle hint of cocoa come through. As you enjoy the glass, you might notice hints of cedar or notes of licorice. The finish is very well rounded and leaves you wanting another glass.
Vineyard Notes
The 2018 vintage is an approachable blend of 40% Barbera from Rancho Victoria in Amador County, 40% Tempranillo from Mountain Ranch, and 20% Cabernet Sauvignon from the Rasmussen Vineyard in Angels Camp.
Winemaker Notes
This wine is a stunning ruby color with a translucent red glow. As with many red wines, there might be light sedimentation on the cork - we call it "wine diamonds". If this bothers you, we suggest decanting before enjoying.
Food Pairing Notes
This flexible blend nicely compliments a wide range of flavor profiles - from BBQ to curry, to paella or cajun sausage. Spicy dishes, like Prawns in Purgatory, highlight the fruitier notes from the Barbera. While anything with tomato and garlic will enhance the earthiness of the Tempranillo and Cabernet Sauvignon.
Other Notes
250 Cases produced
Product Reviews
Marianne
(Aug 16, 2022 at 8:03 AM)
Delish!!! Good on its own and with food. Will buy again…and again.
Richard Gutierrez
(Oct 10, 2022 at 3:33 PM)
Very smooth, almost lie a Pinot.
Katherine
(May 1, 2023 at 10:17 AM)
Very smooth!