2022 C2 White Blend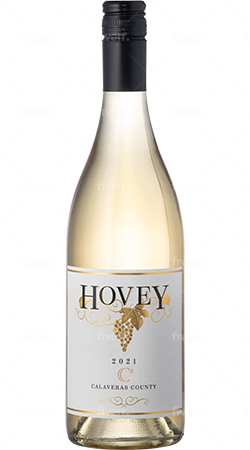 The C2 brand is our nod to Albert Michelson - the 1907 Murphys-born, Noble award-winning physicist known for his work on measuring the speed of light (he is the "C2" in Einstein's equation E=MC2). Chuck used to say that winemaking is "art art and part science". That said, we like to keep our blend unique from year to year. Our 2022 vintage leans into the Albarino (66%) with the Chardonnay rounding things out (34%). The result is a refreshing, dry white that is perfect on a hot summer afternoon.
Wine Specs
Appellation
Sierra Foothills
Vineyard Designation
Chatom & Aloria Vineyards
Sugar
.8 malic, .9 lactic
Wine Profile
Tasting Notes
It's a warm July afternoon, and you've packed a picnic and a lovely bottle of the C2 White Blend. You find the perfect spot in the shade and crack open the bottle. The first thing you notice is the pale yellow in color of the wine as it sparkles. You swirl the wine around a bit and take a deep breath - something floral, maybe honeysuckle. With your first sip you find yourself smiling, enjoying a crispness that reminds you of green apples. As you enjoy your second sip, you notice the lingering finish and clean mouthfeel and think about your next glass.
Vineyard Notes
Our Chardonnay fruit comes from our friends at Chatom Vineyard on Esmerelda Road in San Andreas. The Albarino comes to us from Aloria Vineyards in the beautiful hills overlooking the New Melones Reservoir.
Production Notes
Once harvested, the fruit is immediately pressed and cold fermented in stainless steel for a week or so until fermentation is complete. The wine is then moved to neutral oak barrels where it matures for about 8 months. It is then bottled locally in Murphys and made available in our Tasting Room.
Winemaker Notes
Chuck Hovey was one of the first winemakers to plant Albarino in Calaveras county. It has always been the foundation of our white blend; which is part art and part science. The blending of this vintage was a collective effort done together with the Hovey Partners and some of our tasting room staff. We found that this unique blend (50% Albarino and 50% Chardonnay) hit just the right balance between fruit and acid. We all think it is one of our best blends to date.
Food Pairing Notes
The clean, crisp elements of this blend lend themselves to succulent grilled prawns or salmon, big juicy summer salads, fun picnic foods, or just a bit of shade on a warm summer day.
Product Reviews
Victoria Mahoney
(Nov 29, 2023 at 8:37 AM)
C2 is our absolute go to wine for all occasions. It is our family favorite and raved upon by all our guests. Although many would say it is a good summer wine, our family enjoys C2 year-round as we find it to be perfectly balanced (not to heavy and not to light). A wonderful blend for all seasons and occasions.