2017 Petite Sirah and Grilled Ribeye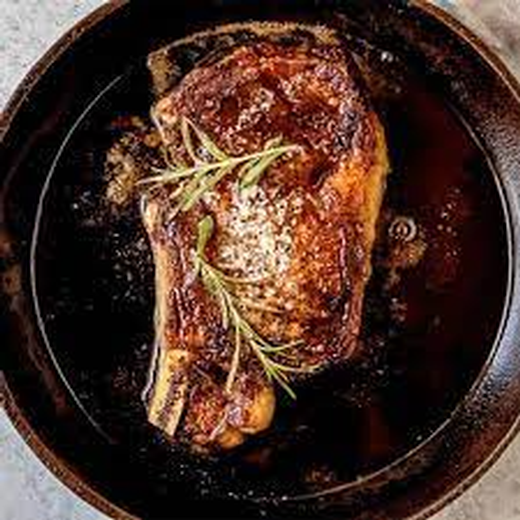 Recipe Date:
November 16, 2022
Measurements:
Imperial (US)
The juicy marbled ribeye pairs well with the tannins in Petite Sirah. The unique spice blend adds warm notes to the steak and round out the wine.
Ingredients
1 Ribeye steak (about 1 lb)
1 tsp allspice
1 tsp cinnamon
1/4 tsp cayenne pepper (optional)
1 tsp kosher salt
1/2 tsp ground black pepper
1 tbsp Extra Virgin Olive Oil
Directions
Combine all spices in a small bowl. NOTE: If using the Hovey spice packet, the allspice, cinnamon and cayenne are included in the packet.
Rub the spice mixture over both sides of each rib eye steak and let the meat sit at room temperature for at least 20 minutes. In the meantime heat up the grill to 450°F to 500°F. TIP: The hotter the grill, the better the sear.
Take the seasoned steaks to the hot grill, carefully oil the grill and place the steaks on high heat. Do not move the steaks while cooking. Cook for 4-5 minutes on each side for medium-rare (135F) depending on your grill.
Top with a dollop of compound herb butter before removing from grill (optional - see note)
Remove steaks, cover with foil and let rest for 10 minutes before slicing.
NOTE: To make compound butter, soften butter and combine with a mix of your favorite finely chopped herbs. I like parsely, chives, tarragon, but use your imagination. Put the butter back in the refrigerator until ready to use.