2019 Rosato with Sweet and Spicy Glazed Ham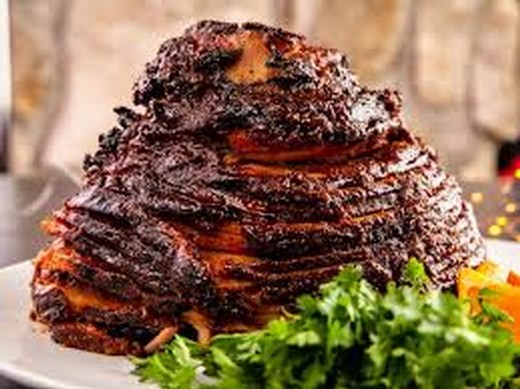 Recipe Date:
March 15, 2021
Measurements:
Imperial (US)
Ingredients
3/4 cup packed brown sugar
3/4 cup orange marmalade
1/2 cup Dijon mustard
1/2 tsp ground cloves
1 6-8 lb. spiral cut ham (bone in)
Directions
Preheat oven to 325°.
In a small bowl, combine the brown sugar, marmalade, mustard, and cloves; set aside.
Place ham on a rack in a shallow roasting pan. Bake, uncovered, until a thermometer reads 140°, about 2 hours.
Brush ham with glaze. Bake 45 minutes longer, brushing with glaze every 15 minutes. Serve remaining glaze with sliced ham.