2018 Isabel Barbera and Chuck's Best BBQ Burgers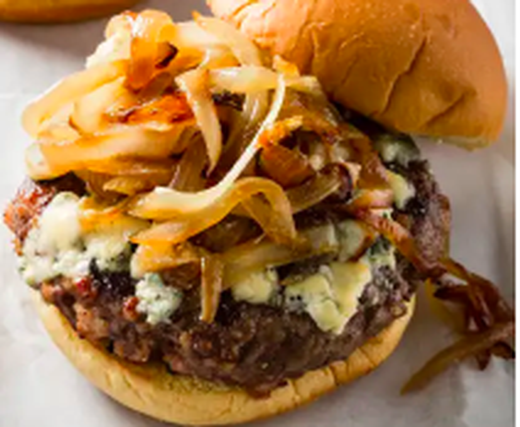 Recipe Date:
September 6, 2022
Measurements:
Imperial (US)
Ingredients
1/2 lb pork sausage
1/2 lb ground beef (80/20)
1 tbsp oregano
1 tbsp sage
1 tbsp parsely
1 tsp chili powder of your choice (optional)
Directions
Mix sausage and ground beef with herbs and chili powder (optional).
Roll into loose rounds, then flatten with palm of your hand to about 1-inch thick. Use your thumb to make a small indent in the middle – this will help keep the patty from bulging in the middle as it cooks.
Salt & Pepper each side of the burger. Let sit at room temperature while the grill heats up.
Heat grill to high (~400 degrees)
Grill burgers for ~3 minutes per side on direct heat. Then move to indirect heat for an additional 2 minutes (longer depending on how well-done you like your burgers.)
Remove burgers, tent with foil and let rest 5 minutes.
Serving suggestions: serve on grilled sourdough bread with grilled onions and crumbled blue cheese (or feta, or whatever cheese you have on hand).