Spicy Pork Tenderloin with 2018 Isabel Barbera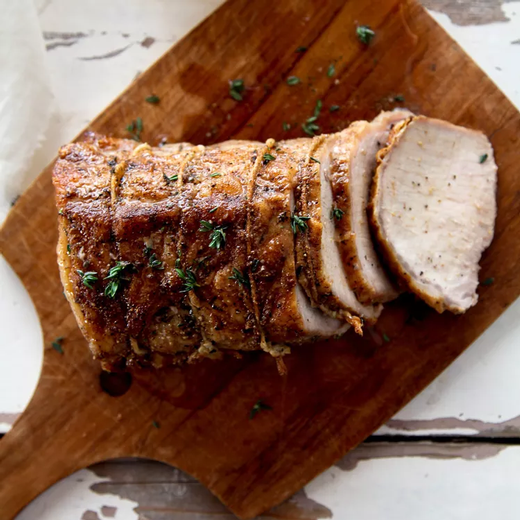 Recipe Date:
November 21, 2022
Measurements:
Imperial (US)
The spices are what make this dish. The warmth of the cinnamon with a little kick from the cayenne are a perfect match with our Isabel Barbera.
Ingredients
1 lb pork tenderloin
1 tsp allspice
1 tsp cinnamon
1/4 tsp cayenne pepper
1 tsp garlic powder
1 tsp dried oregano
1 tsp kosher salt
1 tsp freshly ground black pepper
2 tbsps extra virgin olive oil
Directions
1. Preheat the oven to 375°F. Place tenderloin on a large rimmed baking sheet. In a small bowl, mix Hovey spice packet with garlic powder, oregano, salt & pepper.
2. Rub tenderloin with olive oil and coat with spice mixture. Roast tenderloin until an instant-read thermometer inserted into the center registers 145°F (25-35 mins).
3. Transfer tenderloin to a cutting board, cover and let rest for 10 minutes. Slice 1/2-inch thick and serve.